Students in Years Five and Six have many opportunities to become involved in areas of leadership within the school. Although there are many opportunities for students to demonstrate responsibility and leadership, there are four main areas in which our Year 6 students are involved.
DAILY FITNESS
Every day, our school day begins with 'Daily Fitness' for all students in Years 1 to 6. Run by our Year 6 students, a variety of activities are included such as skipping, playground games, fun dance, relays and many more. Multi-age groups of the Years 1 to 5 students, rotate weekly through the activities. The benefits include:
an improved general fitness level for all students
a positive, energetic and social way to start school each day
students are settled and ready to start their formal learning in the classrooms
Year 6 students develop their leadership, public speaking an organisational skills.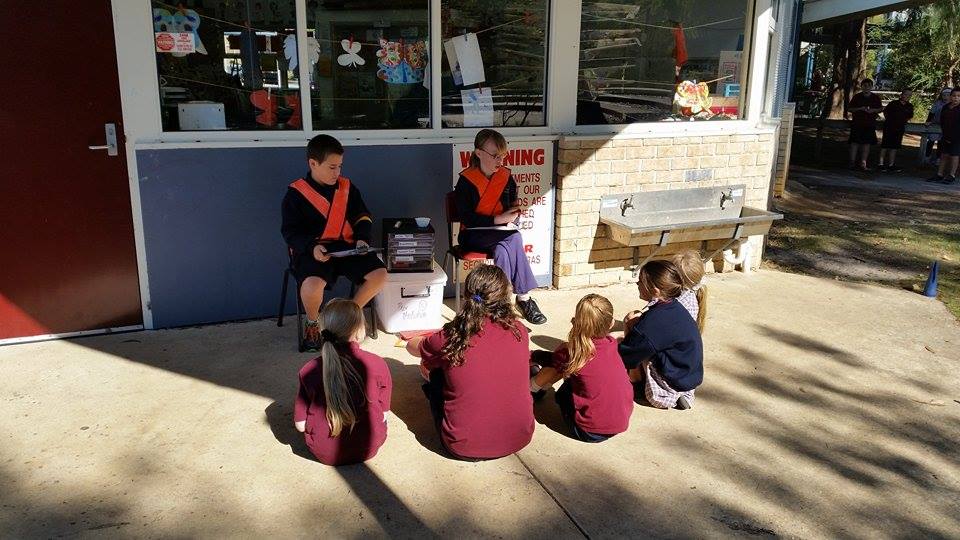 PEER MEDIATION
Peer Mediation is one of the leadership activities undertaken by Year 6 students. It involves students helping students solve simple playground issues such as not sharing equipment fairly. Although the program is overseen by a teacher, the Year 6 students run Peer Mediation themselves. Senior students undertake training to become Peer Mediators and follow a step-by-step mediation process when helping other students. The process involves hearing everyone's side and then providing a way for the students involved to work out a solution they are all happy with. All students who have used Peer Mediation have been very happy they could solve their issues easily.
CANTEEN
Working in the school canteen is offered as part of the Year 6 leadership opportunities. Year 6 students apply for positions and are trained in appropriate Food Safe Handling practices under supervision from a certified Food Safety Handler. They are taught basic customer service skills and use mathematics skills when handling money. When the students demonstrate competency in all aspects of their training, they are rostered to assist in the school canteen. Students are always under supervision by certified Food Safety Handlers. Students learn the value of customer service and participate in planning special theme days from time to time.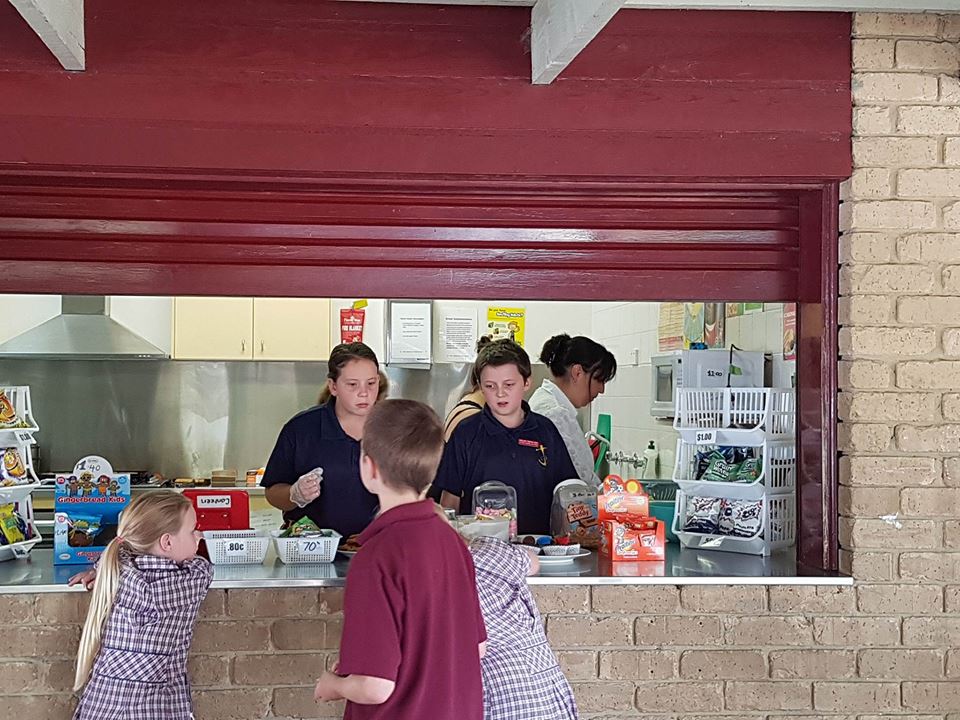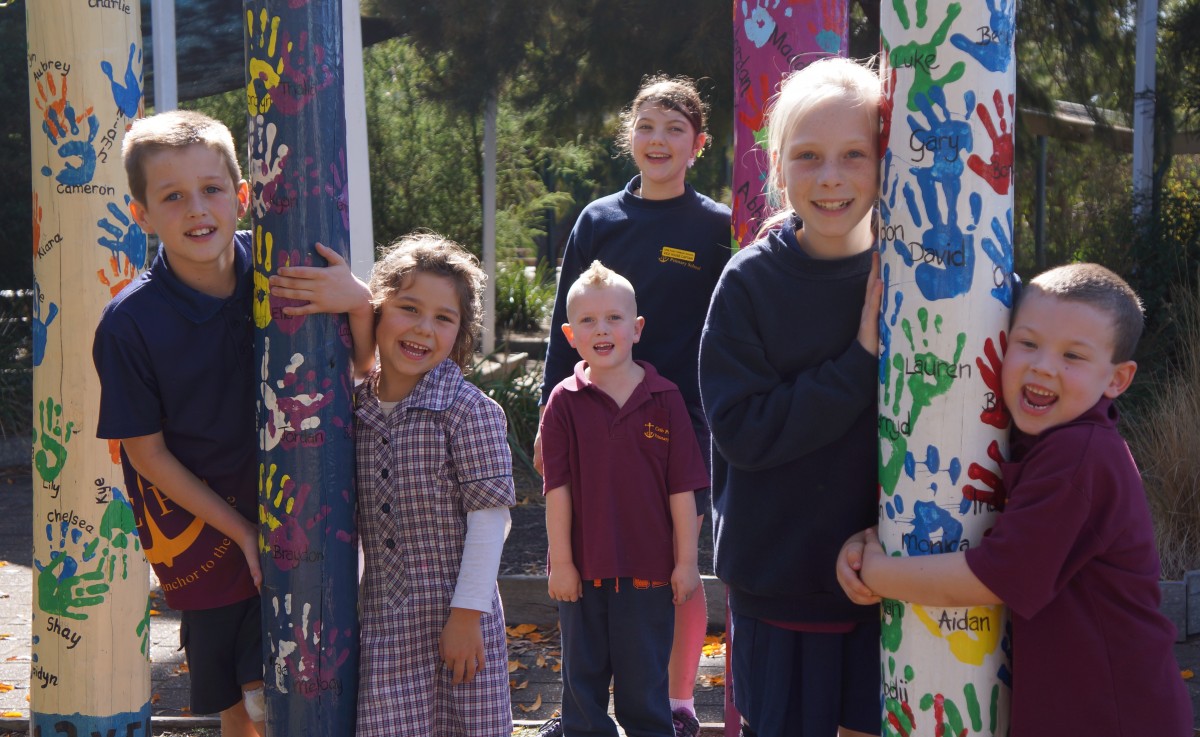 ALANNAH AND MADELINE FOUNDATION BUDDY PROGRAM
Year 6 students in our school thoroughly enjoy being buddied to their Foundation students. A series of fun activities and shared lunches form the backbone of this important program. Creating musical instruments, reading books, dress-ups, planting trees and making kites are just some of the fun ways in which our Year 6 and Foundation students interact with each other. This program is a highlight for all the students involved and it is delightful to see the gentleness and care the Year 6 students demonstrate when interacting with their buddies.