In Years One and Two, we are continuing to build the foundations of learning in Early Years Literacy and Numeracy. We open up the two classrooms into one large area for a majority of the time, enabling us to perform a lot of team teaching. This provides a greater flexibility in terms of grouping the students into literacy and numeracy groups, allowing us to cater for individual requirements to a greater extent.
Our morning Literacy sessions each day encompass reading, writing, speaking and listening focussed around the SmartWords© spelling program.
In the reading block children are involved in a variety of differentiated reading activities which train them to decode text and understand the deeper meanings behind the words on the page. Children are taught how to use prior knowledge, predict, visualise, infer, make connections, summarise, synthesise and evaluate; according to their level of understanding.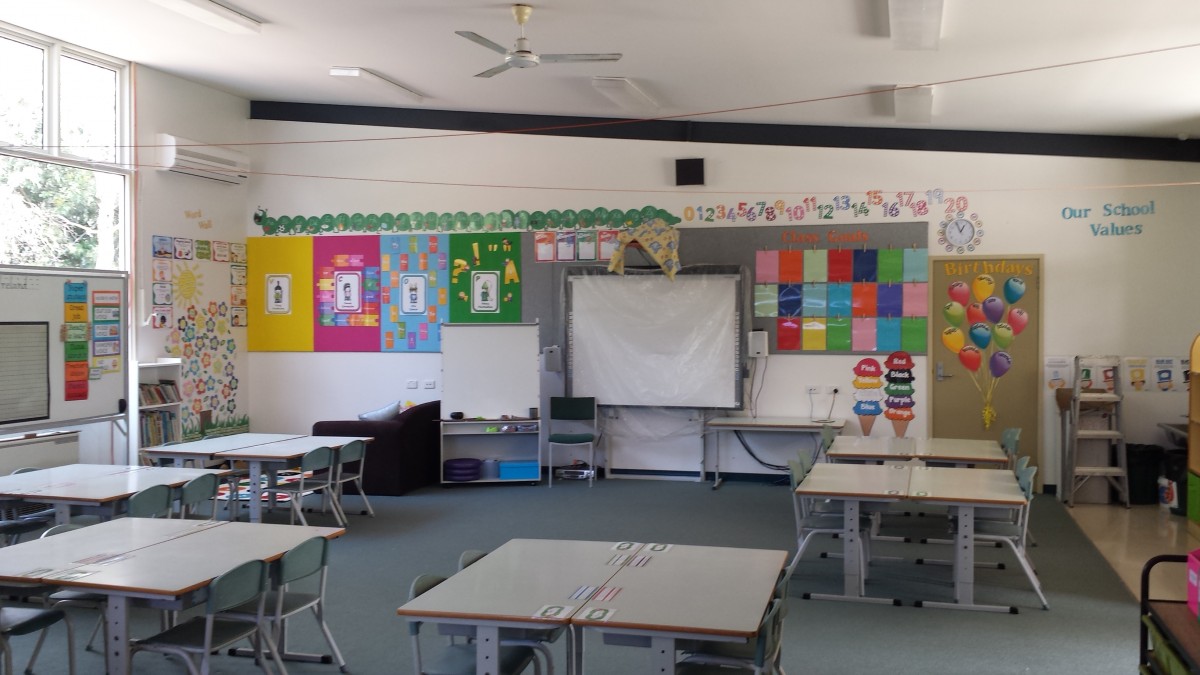 Our writing program is centred around the VCOP program, culminating in the 'Big Write' every Wednesday. Students are taught the structure of each text type and the main features which enable them to build a writing piece. The main text types covered are: Recount, Narrative and Procedural. Through the VCOP program students use 'wow' words, interesting openers and punctuation to improve their writing and express themselves to a greater extent through their writing.
Reflection time at the end of both the Reading and the Writing sessions is the core component of Speaking and Listening in Year One and Two. Students also have opportunities to share their own news in 'Show and Tell.' In addition, students have the opportunity to read aloud to the class. Students choose a book they would like to share and practise it at home until they are confident and fluent. They then read aloud to the class using expression to bring the story alive to the class.
In Numeracy, students are separated into a straight Year One and Year Two group, where they are able to explore the mathematics curriculum at their level. At each level, students are further grouped according to their particular needs, experiences and understandings in mathematics. Each week, students are also involved in using the computer program Mathletics to support their learning in maths. This website can be accessed from home for additional practice, particularly building recall of number facts in the live component; competing against children from around the world in a safe, secure web environment.
In ICT students will learn the basics of computer management such as becoming familiar with the keyboard, inserting pictures and shapes, creating slide shows and using word processing to publish writing. Students have one library session per week where they are allowed to borrow books as well as spending time in the library exploring many different forms of literature.
Afternoons are an opportunity to explore other curriculum areas, including Integrated Studies.