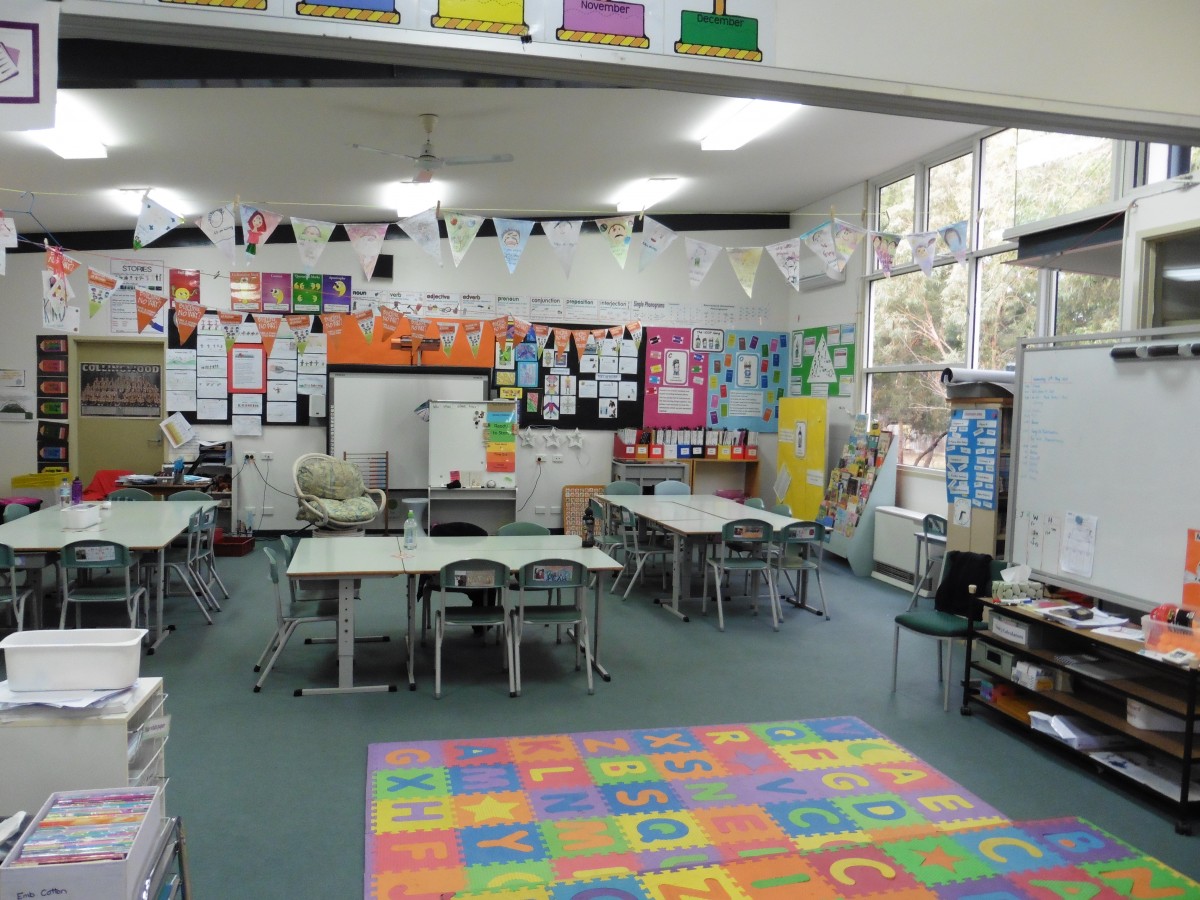 In Year 3 and 4 our vision is to allow all students to learn to the best of their ability, in a safe and happy classroom where they can be successful. Throughout the year the children are encouraged to set achievable personal learning goals to work towards. These goals are continually reviewed by the children using rubrics to help inform them of their level of achievement.
The two classrooms are often opened up into one large learning space to enable greater flexibility for differentiated groupings, thus catering for individual abilities.
In reading students become independent in selecting and reading a variety of texts that will promote comprehension, opinions and enjoyment. Students participate in a variety of whole class activities, independent and small reading groups to develop their reading skills. Each child has a personal Reader's Notebook in which they keep a reading log and write responses about what they have been reading during Independent reading sessions.
Our daily spelling program Smartwords© groups words phonetically and graphically. It teaches the children spelling rules and word origins along with knowledge and strategies to help them spell in everyday writing.
The Big Write program forms the basis of our writing program, with support from the Seven Steps to Writing Success and the teaching of The Six Traits plus One of writing. The students are encouraged to use sizzling starts, make specific word choices such as WOW words and develop their author's voice; giving them a greater ability to express themselves. Students receive formal lessons on grammar, punctuation and the writing process. A personal Writer's Notebook is kept by the children where they can brainstorm ideas and keep picture prompts and notes as a resource to help them initiate their writing. Over the year they experience writing different text types – recount, narrative, persuasive, procedural and poetry.
Children are given the opportunity to reflect, share ideas and opinions throughout the day in pair share and group discussions. This is a core component of Speaking and Listening.
Our mathematical planning focuses on covering the AusVels content strands of Number and Algebra, Measurement and Geometry and Statistics and Probability. We find out what the children know and use differentiated groupings to take the children beyond what they know, giving them experiences and extending their knowledge and understanding of maths concepts using open-ended tasks, problem solving and mental strategies. Resources such as Mathletics and Studyladder support the maths program at school and at home.
Students have access to i-pads and computers across the Literacy, Numeracy and Integrated Studies programs.